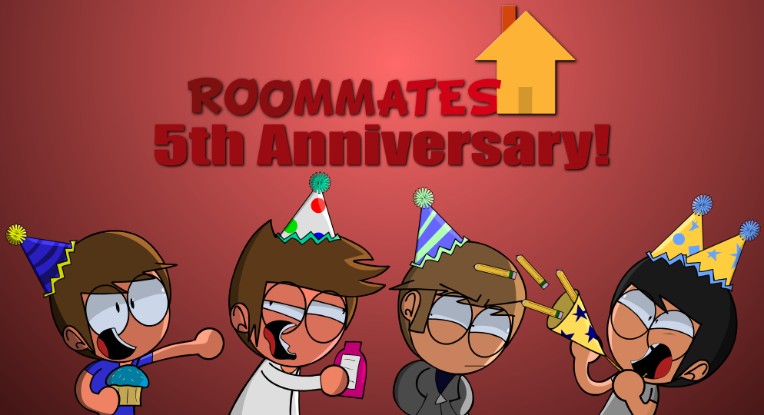 (Picture drawn by @Kowproductions)
---
Wow, I can't believe it's already been 5 years since Roommates has started! In celebration, I made a 5th anniversary special episode. It's called "A Dan to the Past" and it features both the modern roommates and the classic roommates from 2014. You can watch the episode here:
(https://www.newgrounds.com/portal/view/737666)
I also made a comic for the special occasion!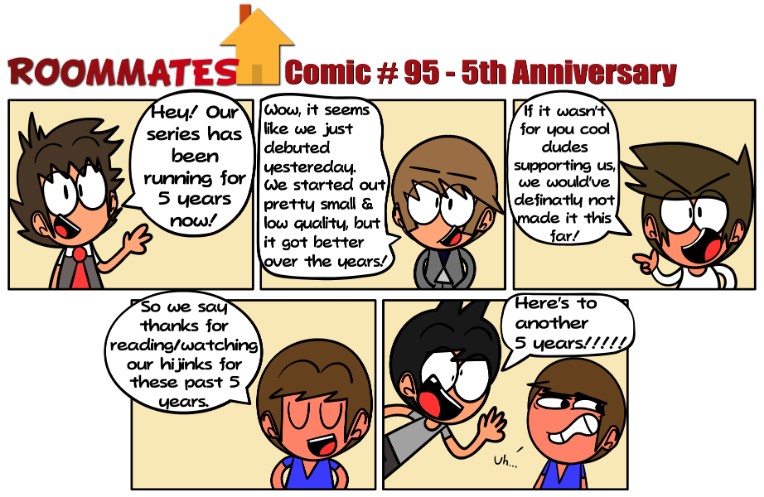 (https://www.newgrounds.com/art/view/flowjoe/roommates-comics-95-5th-anniversary)
---
After this episode, I'm not going to be working on Roommates anymore (animation wise). I'll be moving onto bigger and better projects. The last bunch of episodes will be animated by various guest animators. So keep looking forward to future episodes even though I'm not the ones making them. Thanks for watching these past 5 years!