Hey people on Newgrounds, it's been a while since a did an actual news post.  I just wanted to share some other projects that I'm working on that isn't the beloved cult classic Roommates. I am still working on Roommates though, so don't throw a celebrartion party just yet.
---
Life of Sam
Life of Sam is a limited webcomic series I started back in November. It's about a young boy named Sam, and his interpretation of the world he sees. This is something to be somewhat comedic and not taken very seriously. I would consider it to be a "dark comedy" and somewhat of a "slice of life". There are currently 5 strips out at the time I am writing this and 10 are planned for the series. It is available to read on LINE WEBTOON. Here's a link: https://www.webtoons.com/en/challenge/life-of-sam/list?title_no=126730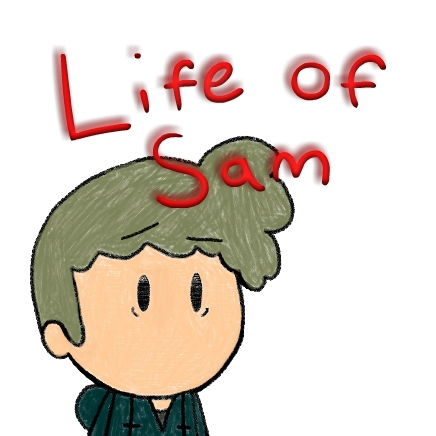 ---
New Unnamed Series
The next new project has no name at the moment. It has the set up and characters planned out already, but I feel like it's too early in development to share key aspects about it. I can however say that I plan to (hopefully) work on this after Roommates. I can also show the main 4 protaginists, but I won't reveal their just names yet. (Note: drawing is from around Janurary, so the designs aren't fully up to date.)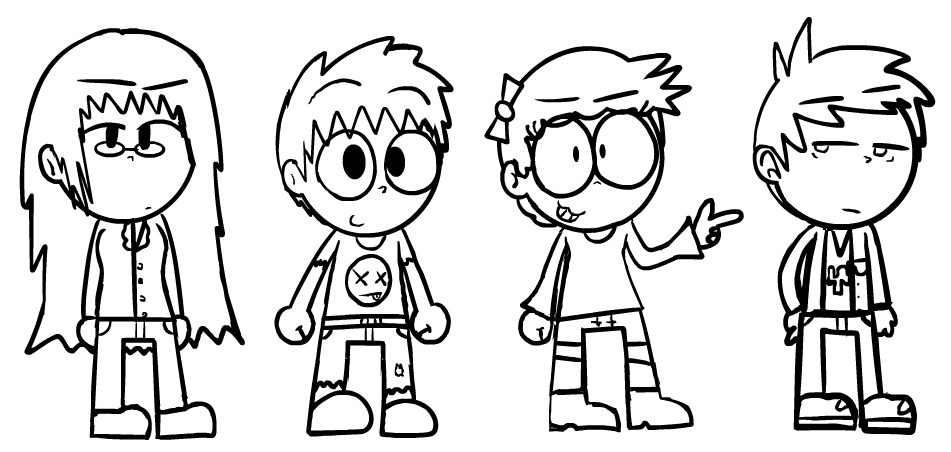 ---
Misc.
I also plan on making some one off cartoons this year. The key word is "plan", so I might not do any one off cartoons this year. I plan too though, atleast one probably. Only time will tell if there are some.
---
Roommates (wait, what?)
As mentioned above, I'm still working on Roommates. There's still some episodes and comics that are planned to do, so that'll eat up most of my time this year. The show is currently on comic #77 and is about to release its 3rd episode from season 2. You can watch all the episodes, comics, and other stuff on the website linked below. Speaking of that new episode, it's gonna be coming out in May! (Probably, maybe not.) Here's a screencap from it: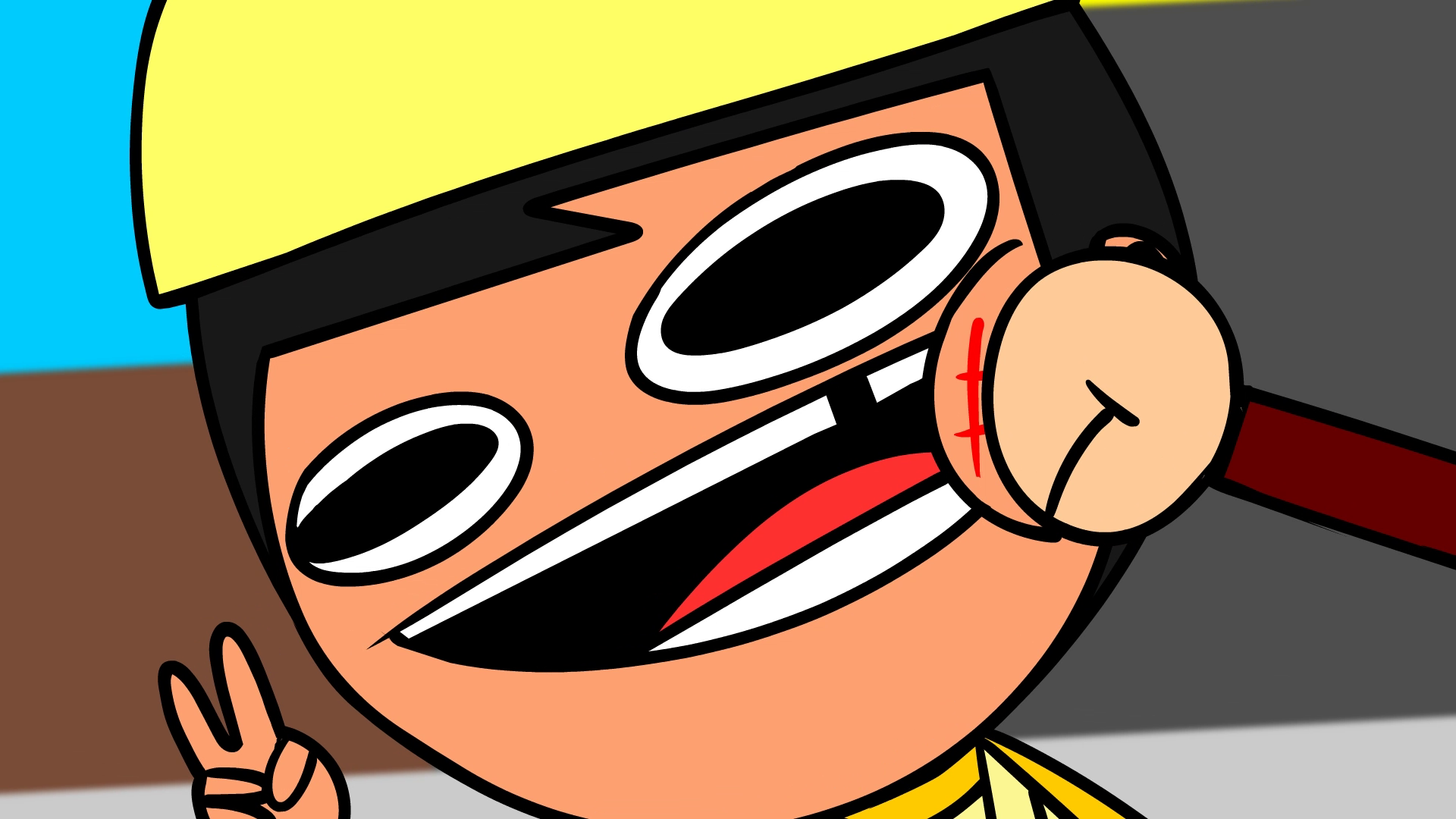 Website: http://flowjoecartoons.wixsite.com/roommates
---
You've reached the end
Okay, that's all the updates I got for now. Thanks for reading this long post. Stay tuned for more content from me, or not, it's your choice. Now if you will excuse me, I'm going to go watch Home Movies, slack off, and totally work on Roommates.