Okay, first thing I want to say is that this Newgrounds pin is really dang cool. I got it the other day and I love it.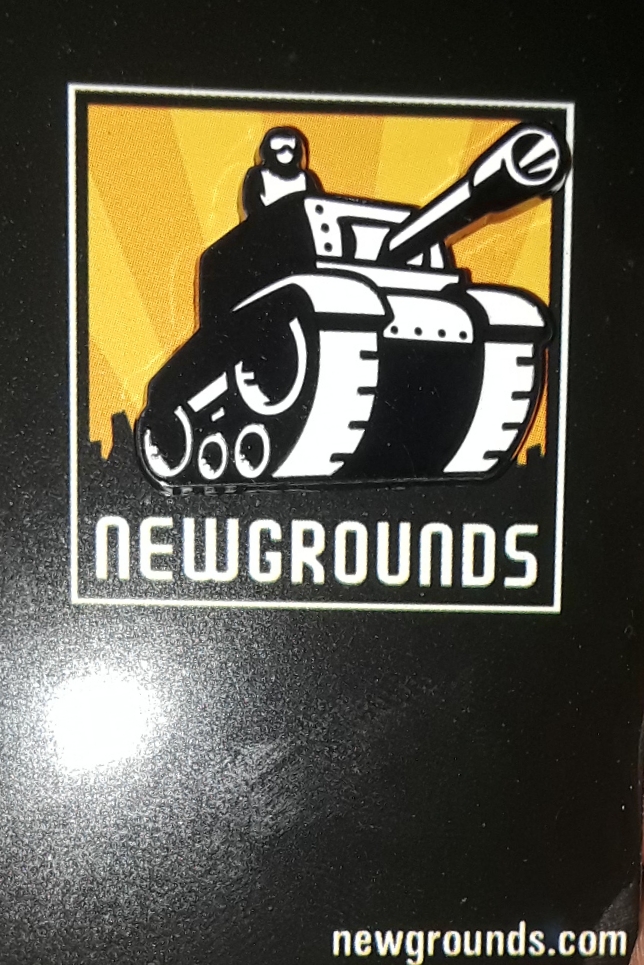 Moving along, I have a few new cartoons for this month. I posted a new Roommates episode yesterday, so go check that out. (Thanks for daily 3rd!) Next ones will only get better, probably.
Speaking of Roommates, the series collection really needs to be updated.

I also made a cartoon for my good friend Gerardo (@kowproductions) as a b-day gift. It's an unofficial episode of his series "The Ponders". You can check the series out here on Newgrounds, it's on his page.
Okay, that's all for now. Thanks for reading this. See you guys later.